Meet the
Board of Directors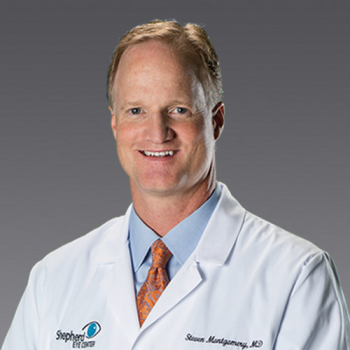 Dr. Steven Montgomery
Board Member
Dr. Steven Montgomery attended the University of Utah and received his medical degree from the University of Utah School of Medicine, where he also completed his internship. He received advanced training in ocular microsurgery as well as refractive surgery, while completing his residency at the University of Oklahoma, Dean A. McGee Eye Institute.
Dr. Montgomery is Board Certified by the American Board of Ophthalmology and is a member of both the American Academy of Ophthalmology and the American Society of Cataract and Refractive Surgery and is a fellow of the American College of Surgeons. He joined the Shepherd Eye Center in 1995, bringing his expertise in small incision cataract and refractive surgery to the practice. Dr. Montgomery has served as a primary investigator for the Nidek EC-5000 excimer laser as well as the first FDA-approved accommodating intraocular lens.
While at Shepherd Eye Center, Dr. Montgomery has served as Secretary for the Nevada Ophthalmological Society, member of Am Surg's Physician Advisory Committee, and is managing partner for Shepherd Eye Center.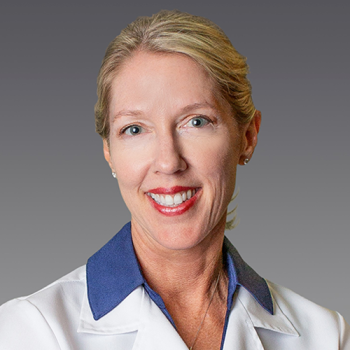 Dr. Helga Pizio
Board Member
Dr. Helga F. Pizio is certified by the American Board of Ophthalmology and is a Fellow of the American College of Surgeons since 1998. Dr. Pizio has been offering her service in ophthalmology to Las Vegas and the surrounding area since the Fall of 1996. In the Summer of 2008, Dr. Pizio founded New Eyes, a comprehensive eye care facility dedicated to providing patients with advanced eye surgery, treatments to improve visual acuity, and options to prevent vision impairment caused by eye conditions and diseases.
Dr. Helga F. Pizio graduated with top honors from University of Miami School of Medicine in 1992. Following her medical degree, Dr. Pizio completed her Ophthalmology residency at the Dean McGee Eye Institute in Oklahoma. In addition to leading the team of eye specialists here at New Eyes, Dr. Pizio is an active professor at the University of Nevada School of Medicine and an adjunct professor for Southern California College of Optometry.
Dr. Pizio is respected throughout the ophthalmic community for her expertise as a cataract surgeon and her devotion to comprehensive research to advance the field of eye care, performing more than 2,400 surgeries each year. She has made presentations and has lectured throughout the nation on a variety of topics in ophthalmology and cataract surgery. Dr. Pizio is highly skilled and experienced with Premium Intraocular Lens (IOL) treatment and options to help patients affected by cataracts save their vision and improve their eyesight.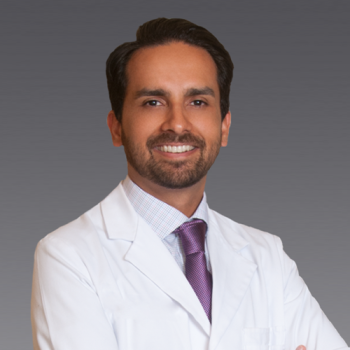 Dr. Surjeet Singh
Board Observer
Dr. Singh is a is board-certified ophthalmologist and performs cataract, LASIK, PRK, and premium lens implants procedures at Nevada Eye Physicians. By continuing to stay up-to-date with current surgical and diagnostic technology, he is committed to providing the highest quality of eye care for his patients.
Dr. Singh specializes in cataract surgery with advanced technology lenses such as the ReSTOR, TECNIS, and Crystalens intraocular lenses in order to reduce dependence on eyeglasses. He can combine cataract surgery with Toric lens implants and Limbal Relaxing Incisions to reduce astigmatism after cataract surgery. Dr. Singh has performed more than 5,000 cataract surgeries in the last five years. He is also one of the first ophthalmologists in Nevada to be certified on the LENSAR femtosecond system. Dr. Singh also performs LASIK, PRK, and bladeless laser vision correction for nearsightedness, farsightedness, and astigmatism. He is one of few surgeons that offers implantable Collamer lens placement for extremely nearsighted patients when laser vision correction is not an option. His expertise also includes pterygium surgery and specialized glaucoma laser surgeries.
Dr. Singh completed his undergraduate education at the University of California Irvine where he graduated with cum laude honors. He received his medical degree from Rosalind Franklin University School of Medicine, and he completed his internship at the prestigious St. Lukes-Roosevelt Hospital at Columbia University College of Physicians and Surgeons in New York, N.Y. Dr. Singh underwent rigorous training as an ophthalmic surgical resident at Los Angeles County Drew Medical Center. He worked under the direct supervision of many internationally recognized eye surgeons from the UCLA Jules Stein Eye Institute and Drew Medical Center. As a junior resident, Dr. Singh was awarded the prestigious M. Roy Wilson Award for Outstanding Medical and Surgical Ophthalmology Resident of the Year. He graduated as Chief Resident in Ophthalmology at the State University of New York.
Dr. Singh is an active member of the American Academy of Ophthalmology and the American Medical Association. He is also an associate professor of ophthalmology at Touro University College of Osteopathic Medicine.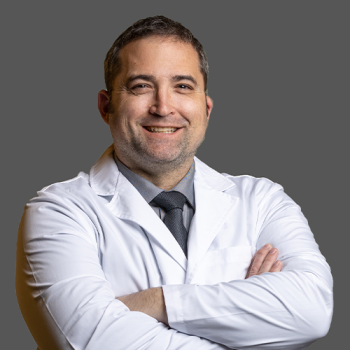 John Whitehead, M.D.
Board Member
John Whitehead, M.D. received his medical degree from University of Arizona College of Medicine in Tucson, AZ. and completed his residency at Medical College of Wisconsin in Milwaukee, WI. Dr. Whitehead then completed his fellowship in Glaucoma and Advanced Cataract Surgery at University of Utah Moran Eye Center in Salt Lake City, UT.
Dr. Whitehead is Board Certified by the American Board of Ophthalmology and a member of the American Academy of Ophthalmology and Washington Academy of Eye Physicians and Surgeons. Dr. Whitehead strives to provide superior ophthalmic care to patients focusing on glaucoma specialty care, advanced cataract surgery and general ophthalmology. He has been published in ophthalmic journals and has spoken extensively on advancements in the field of ophthalmology. Dr. Whitehead has performed thousands of surgeries and is driven to excel by providing positive outcomes to his patients and their families.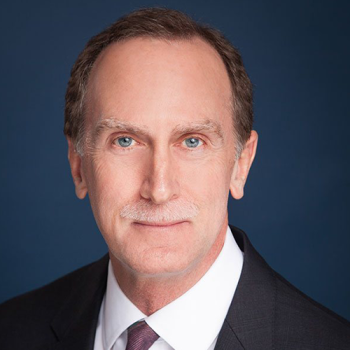 Tom Walters, M.D.
Board Member
Dr. Tom Walters is the most experienced eye surgeon in Central Texas, specializing in all-laser LASIK, cataract and lens implant surgery for near and far vision without glasses. As a Board Certified Ophthalmologist, Dr. Walters is repeatedly recognized with awards including America's Top Ophthalmologists by the Consumers' Research Council, Top Refractive Eye Surgeon by the Austin Business Journal, Top Ophthalmologist by Austin Monthly Magazine, Top Doctors by US News and World Report, Best Doctors in America and a Texas Super Doctor by Texas Monthly Magazine. Dr. Walters has also been featured on the front page of the Wall Street Journal for innovations in ophthalmology.
As an internationally recognized expert in the field of cataract and refractive surgery, Dr. Walters is an active leader in developing new advancements in ophthalmic technology, including advanced replacement lens.
Trusted more often than any other to lead the development and advancement of ophthalmic science, Dr. Walters has served as principal investigator for over 300 FDA-approved research clinical trials. He has authored and published research articles in every major ophthalmic journal, where he also performs peer-review for publications.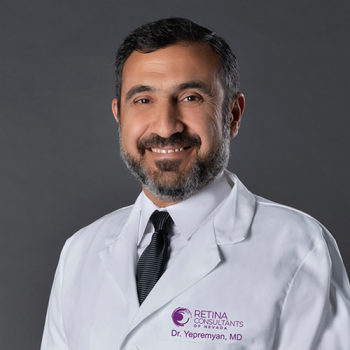 Meher Yepremyan, M.D.
Board Member
Dr. Meher Yepremyan was born in Armenia. He received his undergraduate degree in Airspace Engineering from Moscow Aviation Institute and received his graduate degree in Biomedical Engineering from the University of California, San Diego. Dr. Yepremyan received his medical degree from Yale University School of Medicine. He completed his internship in Internal Medicine at Yale-New Haven Hospital and residency training in General Ophthalmology at the New England Eye Center in Boston. He completed his Vitreoretinal Surgery fellowship at McGill University.
Dr. Yepremyan speaks several foreign languages including Armenian and Russian and is a Diplomate of the American Board of Ophthalmology, as well as an active Fellow of the American Academy of Ophthalmology.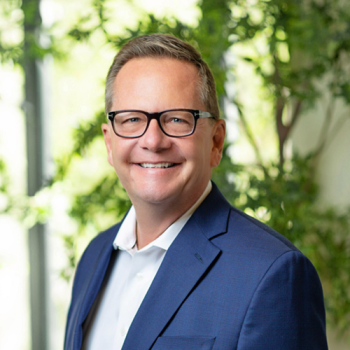 Stan Dennis
Chairman of the Board
After 30 plus years of executive leadership experience with some of the nation's largest health systems, health plans, and physician's groups, Stan joined Gauge to help lead the firm's healthcare investments. He serves as Executive Chairman of Comprehensive EyeCare Partners and as a Director of Miami Beach Medical Group.
Prior to joining Gauge, Stan served as an operating partner at Welsh, Carson, Anderson and Stowe ("WCAS"). Prior to WCAS, Stan was an Executive Vice President for Optum, responsible for over $10 billion in Physician Services, Post Acute-care, and Specialty Network Businesses. He joined Optum following 16 years in executive leadership roles with Texas Health Resources (THR) and Allina Health System.
At THR, Stan led the creation of a physician strategy that drove the formation of one of the state's largest physician's groups, and created one of the first Pioneer Accountable Care Organizations ("ACO"). Stan also served as a Market CEO for Phycor/NAMM and Anthem Health Plan/Arcadia Benefits of Florida. Stan earned a BS degree in Business Administration from Bowling Green University and a Masters of Business Administration from Rivier College.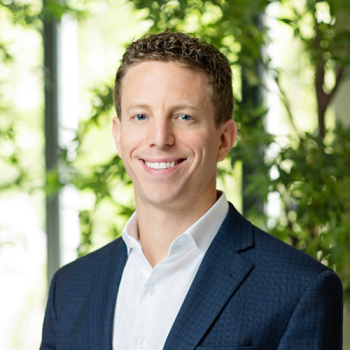 David Friedman
Board Member and Audit Chair
David is a Principal at Gauge Capital. His responsibilities include identifying and evaluating investment opportunities, deal execution and portfolio company monitoring. He serves as a Director for Comprehensive EyeCare Partners.
Prior to joining Gauge, David worked at Silver Oak Services Partners where he led several investments in the healthcare services and business services sectors and was a Director for six investments. Previously, David worked at Bain & Co. and started his career in investment banking at Keybanc Capital Markets and Houlihan Lokey. David received his MBA with Distinction from the Kellogg School of Management at Northwestern University and his bachelor's degree in finance and marketing from Ohio University.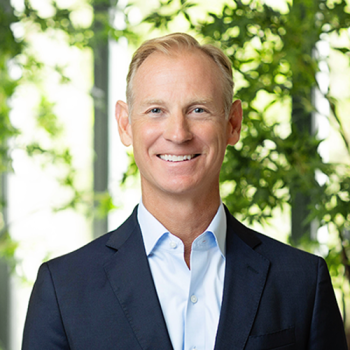 Drew Johnson
Board Member
Drew co-founded Gauge Capital, and works primarily in the firm's healthcare and consumer verticals. Drew serves as a Director of Wireless Vision, Beauty Industry Group, Miami Beach Medical Group, Pediatric Dental Providers, Comprehensive EyeCare Partners, and American Nuts, and is a former Director of Veridicus Health.
Previously, Drew co-founded and was Managing Partner at CIC Partners, where he worked for 16 years, primarily in the food and healthcare industries, and where he served as a Director of SPG, Innerchange, CTI Foods, Quiznos, Combs Produce, OmniSYS, and Industrial Container Services. Earlier in his career, Drew worked at McKinsey & Co., with a focus on healthcare. Drew also serves on the National Advisory Council for BYU's Marriott School of Management. Drew obtained his MBA from Harvard Business School and a bachelor's degree in economics from Brigham Young University.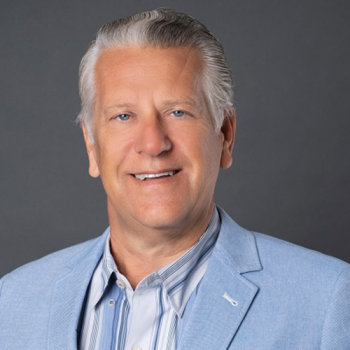 As President of ESM Strategic Advisors, Edward Novinski provides consulting services to private equity groups with healthcare portfolio companies. Ed's specific areas of expertise include mergers and acquisitions; divestitures; strategic management; contract negotiations with payors and providers; and executive staff recruitment.
Ed brings more than 30 years of executive healthcare leadership experience working for some of the nation's largest healthcare organizations, including UnitedHealth Group (UHG), MedPartners and Advocate Health Care.
Prior to starting ESM Strategic Advisors, Ed served as Senior Vice President of UHG where he was responsible for all of UHG's Commercial, Medicare and Medicaid contractual relationships with 465,000 physicians and ancillary service providers, as well as 4,800 hospitals directly accountable for annual medical costs of $100 billion.
Ed received a bachelor's from Lewis University and a master's degree in Hospital and Health Administration from the University of Iowa.